Most of the marketing teams face the same challenge of doing more with fewer resources, so do non-profit organizations. Teams are small, and the budget is limited. Are you facing the same issue?
I want to help you, and that's why I've put together this non-profit marketing guide. As an organization, it's obvious you don't work for profit, but you can earn through traffic, funds and awareness through marketing.
Click to Reach out to a Top Digital Marketing Consultant in Canada
WHAT IS NON-PROFIT MARKETING?
The key role of non-profit marketing is to amplify the vision of the organization, solicit donations, and attract supporters and volunteers, with the help of some strategies and tactics.
Already managing an organization full-time doesn't leave a lot of room for you to manage new responsibilities, does it?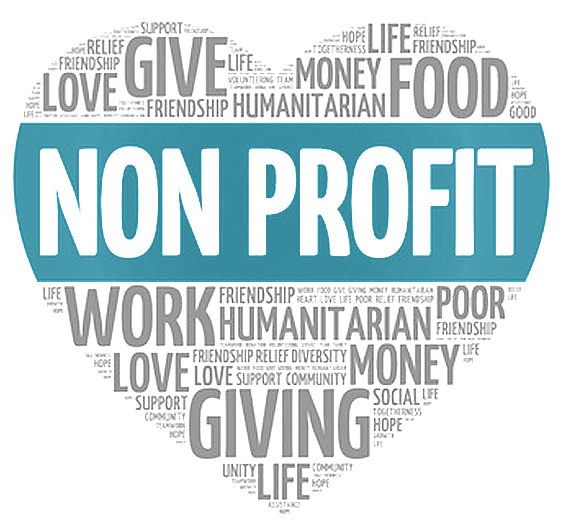 I'm here to convince you otherwise. At the crux, inbound marketing is all about creating experiences that are valuable and generate a positive impact on people and your business.
Inbound marketing can help you to attract new supporters for your cause and mission, valuable donors, engage your constituents, and inspire your community.
Here's more as to how non-profit marketing can help:
Non-Profit Marketing will Create Awareness
Think of your non-profit just as a brand. Just like every brand, you need to create awareness about your brand. Marketing does that job for you, and brand awareness will ultimately put your cause and mission 'out there where people will take notice.
Non-Profit Marketing Raises Funds
Non-profit marketing and fundraising go hand in hand. When more people will come to know about you, there'll be higher chances of finding new donors and funds.
Non-Profit Marketing Drives Donor Memberships and Recurring Donations
Many nonprofits offer donation memberships and monthly giving programs, like this one from Charity: Water. These programs are essential because your organization won't be required to fundraise often, and they can help you raise more money- the average monthly online donation is $52 ($624 per year) as compared to the average one-time donation of $128.
When you market your non-profit, it comes into notice of new people and informs your donors about how they can keep contributing.
Non-Profit Marketing Recruits Volunteers
Non-profit marketing will not only drive funding but also manpower to your organization! Regardless of your size and faculties, most of the organizations benefit from volunteers, and marketing will make do the job of bringing them in.
Moreover, volunteers are twice as likely to donate as non-volunteers.
Non-Profit Marketing Promotes Your Services
Funding, awareness, and volunteers are essential to your non-profit, but what about the people, animals, cause you're helping? What about the mission of your organization? Marketing can help you with that too.
The more the people know about your organization, the more people you can help or reach out to.
These are just a few reasons why you should consider non-profit marketing (especially inbound marketing). Now let's have a look at how you can create a marketing plan to see those desired results.
HOW TO CREATE A NONPROFIT MARKETING PLAN?
Define your marketing goals
Understand your audience
Create your key messages
Choose, plan, create strategies
Analyse your performance
Creating a nonprofit marketing plan is somewhat similar to a for-profit one, but debatably more important. Increasing awareness and engagement without exhausting your team will require systematic marketing planning.
That's where a marketing plan comes into play. Assigning systems to produce and distribute marketing content will allow you to focus on performance and scaling.
Here's how you can create a successful non-profit marketing plan:
1. Define your Marketing Goals
Your marketing plan will help you to reach those sky-high goals, and transform your organization's mission into strategic and actionable goals.
Consider this example, one of your objectives was to protect the animal welfare in your surroundings. I'd ask you to brainstorm three to four random ways to achieve that.
Some ways you could use are:
Create and publish content that educates people on animal welfare
Post on social media about your organization and animals ready for adoption
Send weekly emails sharing your content, adoptable animals, and volunteer requirements
Host an event with educational resources, foster training, every quarter
Next, I'd ask you to turn these ideas into SMART goals:
Specific: Educate the community on the state of animal welfare by producing one blog a week.
Measurable: Increase traffic by 15%
Attainable: Our blog traffic saw an increase of 10% after we started publishing twice per month. A 15% boost in traffic with a 100% increase in production seems attainable.
Relevant: An increase in blog traffic means, an increase in brand awareness, educating the community, and alerting more people about the adoptions. Thus, saving more animals and receiving more funding.
Timely: We will start producing one post per week starting next month.
SMART goal: By the next month, our blog will see a 15% increment in traffic by increasing our posting to one post a week. This will increase awareness, educate more people, and alert more people about adoption opportunities, thus saving more animals and getting more funding.
I simply turned your organizational goals into a marketing objective and then into a SMART goal. SMART goals are essential when it comes to analysing your performance, which we'll be discussing further. So now you know that setting a SMART goal is your first step towards rewarding nonprofit marketing.
2. Understand Your Audience
Nonprofit marketing is different from other business markets because you have multiple target audiences; customers, donors, constituents, and volunteers.
You need to know your audience and understand them because your marketing efforts will differ based on which audience you're talking to.
Using the example from above, you can understand that an email that targets donors, will differ from an email that targets volunteers.
A hassle-free way to segregate your audiences is to use a CRM. You can easily send appropriate messages to the targeted audience by sorting them with tags and lists.
3. Create your Key Messages
Key messages will include information that your audience wants to hear, remember, and share among others. Creating these messages before getting started with marketing is imperative for the following reasons:
Key messages will simplify your marketing because they'll be created ahead of time and you'll already know beforehand what you're going to say.
No matter who's handling your marketing, you'll be sure that the message of your organization is being delivered.
Developing key messages for different target audiences is crucial, and these messages will keep everything organized.
Using the same animal welfare example, here's how you can create a key message for different audiences.
Key message: We protect the animals in our community through fostering, adoption, education, and animal advocacy.
For adoption customers- You can help us protect the animal welfare in our community by adopting, fostering, or alerting us about animals in need.
For volunteers- We protect the welfare of animals in our community through care and advocacy, and we're looking for people who share the same concern.
For donors- You can help us to extend our help to animals in the community by donating to support animal care, adoption promotion, and advocacy.
All of these key messages share the same undertone. But they vary in language and some keywords depending on the target audience. These messages can effectively market the needs of your non-profit by sharing your mission, vision, and goals.
4. Choose, Plan, and Create Your Marketing Strategies
Most marketers tend to jump to this step. But it is essential to follow all the prior steps so that this one becomes more rewarding for you. Marketing goes beyond blog posts, events, and ads.
Now, you've established your goals, your key messages, and your audience. You are now in the right place to start determining marketing strategies.
Marketing strategies or tactics are channels like social media, emails, events, and more. You can read about them in detail below.
Whichever tactic you choose, make sure to have a rough, yet the thorough plan of how and what you're going to do, before executing. Here are some questions you need to prepare:
What will you do with this marketing tactic?
When is this tactic going to be executed?
Why is this tactic important? Why have you chosen it?
Who will be executing/managing it?
How much is your budget?
How does this prove beneficial for your organizational goals?
Tactical planning is an extremely important step of your entire marketing game plan. How you plan on executing them is just as important as how they impact your organization.
Before you get started with any of these strategies, make sure your team is fully aware of them and understands everything about the plan.
5. Analyze Your Performance
It's ok if your marketing efforts don't pay off instantly. Reporting and analysing on a routine basis will help you to figure out what needs to be changed, and what is working well for you.
As you establish your marketing channels, pay closer attention to performance indicators for each of them. Here's a list of examples of marketing strategies and their indicators:
Email marketing- Email opens
Video marketing- video views
Website- page views
Event marketing- ticket sales
Social media- shares, comments, DMs
Public speaking- referrals
Content marketing- subscriptions
Remember the goals you defined that you want to achieve through marketing? You don't wanna miss out on them, that's the whole point of measuring your marketing performance.
You can track these performance indicators with the help of Google Analytics, HubSpot, and the built-in analytics tools in Facebook and Twitter, as well as other social media sites.
You'll know exactly what to look for and how to determine impact and influence, if you determine ahead of time what you want to measure, before starting your non-profit marketing.
MARKETING STRATEGIES FOR NONPROFIT ORGANIZATIONS
Event Marketing
Video Marketing
Website
Public Speaking
You've successfully created your non-profit marketing plan. The next step would be the execution of the plan using different strategies.
Many of these strategies will overlap. Like sharing your blog content on social media or releasing event invites and emails. You must ensure that your team doesn't overwhelm itself by using several strategies together. So, go slow and then pick up the pace with time.
I understand that your non-profit marketing is likely to have a small team. So for this reason, throughout this section, I'll recommend tricks to you so that you can do more with less. Ultimately, don't hesitate to outsource your non-profit marketing to an agency or an expert, if need be.
1. Non-Profit Email Marketing
You might be using emails occasionally to reach out to volunteers or confirm online donations, but that's not going to help you grow. If used perfectly, email marketing is an effective and rewarding strategy. It's personal and powerful, which is why it's one of the best strategies for your non-profit marketing.
I'm sharing a few ways in which you can leverage email marketing to reach all of your audiences:
Send out monthly emails with donation needs and opportunities
Send weekly newsletters with recent updates, events, industry data, etc
Set up an automated system for new subscribers for thanking them
Set up a system for new donors, thanking them for their contribution
Make sure to keep the option for visitors to subscribe to your newsletters on your website. A nonprofit organization Acumen has done a great job by putting this on their website homepage.
Tip: Automate as many mails as you can. Email marketing automation will save you precious time and hard work and is the key to growing your email list, donations, volunteers, and memberships. You can also automate an email system that is triggered by website visitor behavior indicating a high level of interest like downloading educational content.
2. Nonprofit Event Marketing
There's no better and fun way than event marketing to raise funds, create awareness, connect with the community, and garner support for your cause and mission.
PAWS, which stands for Pets Are Worth Saving, is a local animal rescue. They're known among the locality especially because every year they organize a PAWS 5K race to draw funds and awareness.
This kind of event marketing is effective because:
Runners raise money for the organization by participating in the run, hence encouraging more competition and participation
It brings people together in a community and makes them aware of PAWS
It allows PAWS to showcase their services and pets for adoption
It's fun! People have fun simply being there, enjoying the race or playing with these pets, all the while supporting PAWS
There are endless events you can organize depending on your creativity and the kind of nonprofit you are, like fundraisers, auctions, and competitions.
3. Non-Profit Video Marketing
People prefer video content over written content whether they're searching for projects, work, school, or just for fun. To garner interest, as a nonprofit organization, video marketing is going to do the job for you. It will garner attention and support from all audiences.
Video marketing is effective for the following reasons:
We are visual creatures. According to research, we process visual content 60,000x faster than written content. We also remember it better.
Videos evoke empathy and emotions. They become personal to us.
They are educational. Video can help you as an organisation to educate people about your cause and mission.
92% of consumers will share the video with others because they're easily shareable! Consumers love to share videos that they can connect to.
Videos are more interesting than other content. They keep people hooked so that they can keep watching and stay engaged.
The Girl Effect is a nonprofit that works to empower girls. They've done a great job by putting a video of the cause and mission on the homepage, which captures the attention of the visitors right away.
4. Non-Profit Social Media Marketing
Among nonprofits or any kind of business in general, social media marketing is a proven effective strategy. It's not only free of cost, but also allows you to showcase your brand/business easily, and lets people engage with you effortlessly.
Here are some reasons why you should consider social media for your non-profit marketing:
Boosts brand awareness
Showcases your organization and cause
Fundraise
Draws volunteers and employees
Draws donors
The key messaging you created in your marketing plan to keep your posts consistent and targeted must be your priority. Also, make the most of each platform, such as the donate button on Facebook.
FIRST which stands for For Inspiration and Research in Science and Technology, is a nonprofit organization that aims to draw more children towards advancing STEM education.
It uses social media in multiple ways, such as using Facebook to post content, news, fundraisers, and the donate button as well. The organisation has gained over 100,000 followers.
Tip: Compile and curate content from donors, volunteers, customers, and supporters. When you implement user-generated content (UGC), it reduces your workload and acts as a strong proof. To implement this, send out a call for stories, images, videos, etc and create a hashtag specifically for UGC, so that when someone posts something, you get the knowledge of it.
Let the curation tools help you in this process. You can use Google Alerts and social monitoring tools that will alert you when someone uses keywords related to your organization. This will provide you with new creative ideas, and start new conversations.
5. Non-Profit Website
Like every other business today, it's vital for you as a nonprofit organization to have a website. A website will serve as a home base of your non-profit and highlight all your crucial content and updates, like what you work for, what is your cause, your work till now, etc. You must be wise to choose good website development services.
Your website acts as a hub where all your content in the form of blogs, social media streams, event information, videos, and more will be found on a single platform. Most importantly, your website serves as a medium to engage people, inspire them, and get the word around.
American Nursing Association (ANA) is a nonprofit with an exceptional website. The site clarifies its vision, news, educational content, and has numerous ways to engage visitors by sign-up forms, subscriptions, memberships, etc.
6. Non-Profit Public Speaking
You might've heard that people buy into other people, not products. The same can be applied to your nonprofit organization. When the consumers trust your members and organization, they will make more efforts to be engaged, to donate, and to spread the word.
Public speaking is one of the best ways to seamlessly allow these consumers to get to know your leadership members and to understand your cause better (so that they can communicate it to other people.) Wherever you choose to speak whether before 100 people or in conferences, the impact is going to rest in your powerful story and how you tell it.
Founders can address the conception and organization of the nonprofit, about which part of society they are concerned with helping, and ultimately, how can the audience contribute to their mission. This will not only market your brand and purpose, but it will also leave a deep impact on the audience and they will be led to make an action.
The valuable marketing assets for any business, and particularly for your non-profit organization, are content marketing and blogging. Here's why:
Content and SEO bring in new visitors, subscribers, donors, and leads
Content is easily shareable and serves as a free PR
Content can be repurposed and remarketed, thus saving precious time for your team members
Content educates your audiences about your cause and mission
I know, creating a content marketing blog isn't an easy task, especially when your teams are short-staffed, time is less, and the budget is tight. Fortunately, there are several ways and ideas to solve these challenges, such as brainstorming story ideas by volunteers, donors, and customers, as well as planning a calendar so that you can stay ahead of time.
Take the example of Blurt Foundation who use their blog content to educate people about depression, and break the stigmas and misconceptions built around it. Their copywriting is amazing. They also incorporate these content ideas into their emails, social media posts, and online store.
Tip: Repurposing your content will save you an incredible amount of time. Content is a kind of reusable asset that you can simply make changes to, and use again. It costs far less than creating new content.
Plan out how you can repurpose the content you produce. You can create the following list for your blog content, as an example:
The group with related posts for the report
A few visual images to share on social media
Reaction post to the original post
Infographic with post information
A short version of a full blog in emails, with a link to the full blog post
Your content warehouse is never going to empty because you'll be repurposing the content after some time, not immediately after you've posted it.
You're All Set
That's it! This guide will genuinely help to build your non-profit marketing plan and get the desired results. Your organization might not be for-profit but it can greatly value from funds, donations, traffic, and awareness that comes with systematic implementation.
These strategies will not only help your organization grow, but they'll also ease the workload pressure on your teams and volunteers- freeing them so that they can contribute in other ways.
If you liked this guide and are looking for assistance in your Non-profit Organization Marketing, feel free to reach out to me for assistance. You can also contact me for Digital Marketing, Content Marketing, and Social Media Marketing purposes. 
Also Read:
Check what is in store for you on our shopping page.
Mir is a British-educated Digital Marketing Expert with 10+ years of experience in the B2B, D2C, and eCommerce Industries. Having worked with 50+ startups and SMEs, he has a clear understanding of what it takes to establish growth on online platforms.
He is also the Founder of Kashmirica, a social impact brand that aims to take exclusives from Kashmir to the Global consumer. An enthusiastic cultural entrepreneur, Mir is driven by a passion to bring about a social impact.
An avid reader, he loves writing about marketing, and entrepreneurship.