As it is with any kind of business, Education related businesses also have to market their brand. You have a lot of value to offer and you're competing with a number of institutions to attract new students. Your staff and faculty are genuinely concerned about the educational growth of each student.
You may also have a variety of courses and programs to offer, and some of them off-beat, it is very logical that you would need to Market your institute to ensure that boost enrollment.
In doing so, there are some questions that you need to ask yourself.
– What's making you stand out from the crowd?
– Who is your marketing audience right now?
– Where is your audience and whom are they listening to?
If your marketing efforts are only limited to online advertising, even a great school may not be liked. People are not interested to know how great of a school you are, and how great are your programs. You need to focus on how potential students will benefit from your programs.
Potential students should get to know how your program is going to change their life. They already know why to go to a school, and they might've already figured out what they want to become, but they don't know why they should choose your school.
It all sounds easy-peasy before you realize the need to give people a reason why they must enroll in your institute, right?
How to do 'Education Marketing'?
Everyone knows that they need education. But how will you convince anyone that the education you give is the best?
I've got you covered. With the help of this 5 step guide, I'm sure you'll be well on your way to getting not just new enrollments but also building your online presence.
Hire a Digital Marketing Consultant
1. Know your potential students
Your first step must be to get to know the kind of students you want to get enrolled in your school. It's not like one-size-fits-all. You need to know what kind of students are favored for the programs you have to offer.
You want students who are excited about the field they choose. You want students who will engage with the coursework, faculty, and other students. You want students who will not only ace their exams but also grow up to become successful people.
These ideal students share a lot of qualities and attributes, challenges, and goals.
You need to answer questions like:
What are the challenges they share?
What are their similar goals?
What will you provide to solve/accelerate these things?
Your marketing will be more focused and productive once you get to know the kind of students you are aiming for.
So, in essence, just we would do it for any other brand, you need to start making a buyer persona. Once it is defined you can start creating content with strategic keywords for your digital marketing materials such as your website etc.
2. Create a message they care about
The words you use in your marketing messages matter more than you can imagine.
These words will make or break the brand. They are the first impression of your school and will decide if a potential student will enroll or just scroll a little further and back out. In other words, the words you use will either keep the reader hooked or make them back out.
Your marketing messages must align with your vision and goals, and must also address challenges and pain points.
You're definitely going to share a lot of already expected information like class schedules, approachable and friendly staff, track records of success, etc.
– This leads to another question, what makes your school different?
– How will you help the students to get to where they want to be in life?
So, you need to create a messaging plan that takes care of these questions.
You'll only have them hooked if you address their pain points and challenges and how you'll seek to resolve them. Plus, speaking to what is causing them to seek further education. You want to tell them how you'll help them achieve their goals.
Skip the whole formality of writing a typical massage and get straight to the point. Your marketing message must reflect that you are concerned about their future, you understand them, and you have a solution to provide. In order to make this easy for yourself, you can seek the services of a Content Marketing Consultant.
3. Use video marketing
People prefer visuals to learn anything new. Visuals keep people attentive and deliver better outputs when it comes to generating leads.
It's high time that you use video marketing to promote your business if you haven't considered doing that already. If a picture can be worth a thousand words, imagine how valuable a short video will be!
People are more likely to watch a video than read a blog post, and also more eager to finish watching a video than to finish reading a blog post. By no means does this mean that blogging is of no use. Blogging has a key role to play when it comes to marketing. You can enhance your blog post by adding a small video to it. This will enhance your content and be more valuable as it involves two key marketing strategies. If an SEO Consultant works closely with your Marketing team, your blogging efforts can reach new heights.
The reality is that human beings are visual creatures. Have a look at these stats. According to Optinmonster, businesses that employ videos in their marketing, generate 65% more leads on an average per year. They also concluded that video marketers can see a 54% of increment in brand awareness and an astonishing 93% say they landed a new client from a marketing video they posted on social media. Isn't that amazing?
The effect of video marketing is overwhelming, isn't it? The study also shows that 96% of people turn to videos to seek more understanding of a brand. Video marketing is essentially effective because it shows your school's personality in an easy manner, allowing viewers to connect with you, which will ultimately make it easier for you to engage with them in a raw manner. This is comparatively hard with written content.
People not only like to watch videos, but it's also extremely easy for people to consume in today's world.
Younger people are your target audience, who spend most of their time online watching videos. What's more, is that creating video content isn't as complicated as you might think it to be. Your smartphone has a great camera, and even a one-minute video is sure to create a huge impact.
There are numerous things you can cover in a video. When you're planning to film, think about your target audience, and answer common questions they might have.
You can also shoot a virtual tour of your school, interview faculty members, and show the admission process step-by-step. These are just some ideas, you can also make it as creative as you can.
When you share the BTS of your school, interact with faculty on camera, and answer questions, you make potential students more comfortable with your school. They will already imagine themselves as a student of your school when they see the video.
Videos will also let people be hooked to your page, and increase your site-dwell time. When you have a high site-dwell time, search engines will know that you have content worth seeing. They will make sure that your site ranks higher on search pages.
4. Segment your database to send effective messages
Email marketing is a great and effective strategy but not all the people in your CRM are exactly interested in the same things.
So, sending out the same messages to everyone isn't a great idea after all. You can focus more on your marketing messages by having more data points in your CRM.
Start by determining how you can segment students in your CRM. Whether they are a prospective student, alumni, or a current student.
Have an organized approach in sending out emails. It doesn't leave a good impression if you send out the same emails to alumni which are meant for prospective students. You want to make sure that your messages are well targeted to the recipients.
What programs are they interested in? Have they completed a tour and yet not filled out an application? Are they still discovering more about your brand, or are they ready to enroll?
To deliver a personalized experience, segment your marketing messages. This is where the true worth of CRM is tested and proven.
When you use this approach, you skip the boring one-size-fits-all emails that people don't bother reading and give something worth reading to the end-user.
The purpose of sending out emails to prospective students is to convince them to go to your school. So sending a generic, boring email isn't going to do that job. You need to segment the emails and make everything more personalized and oriented. Keep these points in mind while writing out emails, and you're good to go!
Also, note these things in email marketing:
Use short subject lines that grab attention
Organize email messages in an easily scannable way
Don't stop after sending out just one or two emails
Use graphics and visuals to enhance your messages, but not too many
Personalize your messages
Resend the same emails to an unopened list but with a changed subject. You can also increase your open rate with the same, you have nothing to lose. It will only take you a few minutes, and you will increase your potential to convert a new client.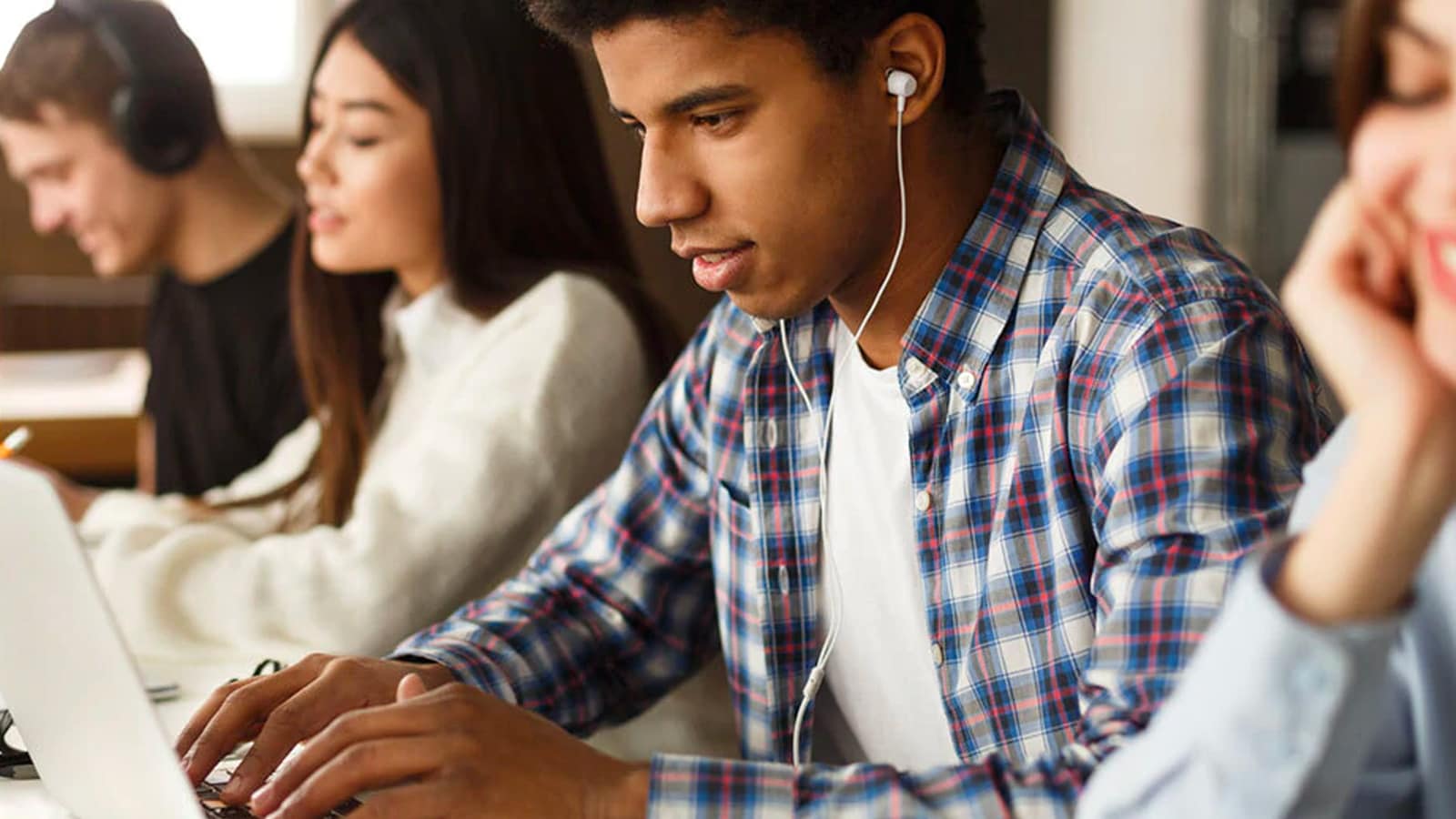 5. Monitor your progress
You might've based decisions based on your gut in the past which may or may not have generated output. But now you know better, you need expert marketing strategies to take your marketing game to the next level.
Determine what success looks like and analyze marketing KPIs that generate enrollments.
Automate the process of progress-tracking and other things so that you rule out manual errors.
Keep a check on these KPIs to determine your strong and weak spots, and work accordingly.
Progress photo
Get Started with Marketing Your Institute
Of course, these five steps are not the do-all and be-all. You need to know which strategy is doing well for you, and which one you could work harder on.
You can take your marketing strategies to the next level by generating trust and authenticity and monitoring the progress of your efforts, which will lead to more and more leads.
It is likely that you already have your marketing messages out there where potential students can take a look at them. But to make them stop and take interest in it, will require professional planning and assistance. These things aren't hard to do but a little hard to implement. As you keep employing these strategies, you'll soon come to know which ones work the best for you.
I know this entire process can feel a bit overwhelming if you're just starting out or struggling along the way. If you feel like these are great tips but you don't have the time to do them yourself, you can seek my help to create a customized marketing plan in accordance with your goals and requirements.
You can seek my Digital Marketing Services for your Educational Institute including Copywriting, SEO, Email Marketing, and Social Media Marketing. Me and my team are just a message away. Contact us today.
Also Read:
Check what is in store for you on our shopping page.
Mir is a British-educated Digital Marketing Expert with 10+ years of experience in the B2B, D2C, and eCommerce Industries. Having worked with 50+ startups and SMEs, he has a clear understanding of what it takes to establish growth on online platforms.
He is also the Founder of Kashmirica, a social impact brand that aims to take exclusives from Kashmir to the Global consumer. An enthusiastic cultural entrepreneur, Mir is driven by a passion to bring about a social impact.
An avid reader, he loves writing about marketing, and entrepreneurship.