Learn all about Amazon FBA Coaches!
What are Amazon FBA coaches?
Are they really useful?
How do they help sellers?
Here is what you really need to know!
Amazon FBA stands for Fulfilment by Amazon. In case you don't know about it, Amazon FBA allows you to control Amazon's logistical system to sell your goods directly to billions of potential online shoppers.
Almost 2 million people take advantage of Amazon's FBA program to sell their products. If you want to be one of them, an Amazon FBA Coach may be of help.
Read this article to know:
What is an Amazon FBA Coach?
Types of Amazon FBA Coach.
Some Famous Amazon FBA Coaches.
Amazon FBA Courses
5 Tips from Some Amazon FBA Coaches
Takeaway
What is an Amazon FBA Coach?
Think of an Amazon FBA coach the way you think about a baseball coach or a basketball coach. The way a baseball or basketball coach unlocks your potential and guides you to victory.
Amazon FBA Coach does the same by directing and motivating you. He knows the marketing strategies and has a grasp of research-based knowledge of the product. 
You should know that the people who are successful in selling their goods online, particularly on Amazon, started coaching people one-on-one to be effective in terms of selling their goods.
These are people like us who however help sellers from making grave mistakes that can lead to losses. Sellers usually get scammed by these swindlers and fake social media gurus.
When looking for professional help doing research is very important and these Amazon FBA coaches help us do that.
Click to seek my Digital Marketing Consultancy.
Types of Amazon FBA Coaches
There are four types of Amazon FBA Coaches. You may need to know about them all and then choose which one suits your business style and learning style.
All of them are available on the Internet. 
One-on-One FBA Coach
This is the best option available. Picking up the mind and learning one-on-one from an Amazon FBA coach is a rapid way to gain experience. This can however be more expensive than other methods, especially when you hire an expert coach. 
Fortunately, Amazon offers mentor services to their sellers. These coaches do not advertise their service, but their skill level is no less than these expensive coaches. You can also seek help from established and successful Amazon sellers.
It is not always necessary to learn from a very experienced person. Sometimes people who are not famous or who do not float on social media networks are better than those who are in the limelight. 
Seller Tools
Seller tools are third-party SaaS platforms that organize every aspect of your FBA business. These include product research, keyword research, listing optimization, operations, analytics, marketing, & more.
Software that helps calculate Amazon fees, search engines to research keyword demand, or management systems to organize your private label product inventory are some of its examples. 
Amazon Mastermind Groups
These are the people who have worked with Amazon for years. They are aware of insights on topics new sellers usually seek help for. You can ask them and ask whatever you want to know about anything related to selling on the platform.
This is less expensive. You can also share your knowledge about selling with the existing members. This will lead to an increase in trust and they might share with you their business secrets and give you access to exclusive resources that are unavailable to most people.
Amazon FBA Course
The course has become very important to understand business these days. To be a very good seller or a businessman you need to have skills and knowledge. Traditional business methods have gone obsolete and if you want to be a successful businessman or a seller. 
These courses are full of knowledge from industry experts so that you can learn important insights about various Amazon aspects. The teaching involves improvisation and standing out from your competitors. 
Also Read: How to Make Passive Income on Amazon?
Amazon's ways and methods change from time to time, making it difficult for sellers to follow their patterns and change accordingly. Luckily, these courses keep updating their content which makes it easier for sellers to implement them in their stores.
Amazing Selling Machine is an example of a premium course for Amazon sellers. It is a little expensive but also comes with an exclusive guarantee, so there's no harm in trying the course.
Some Famous Amazon FBA Coaches
Bradley Sutton
Bradley is an Amazon FBA Coach. His training videos and live workshops are viewed monthly by over 1 million Amazon sellers of all levels including people from people just getting started to 9-figure sellers.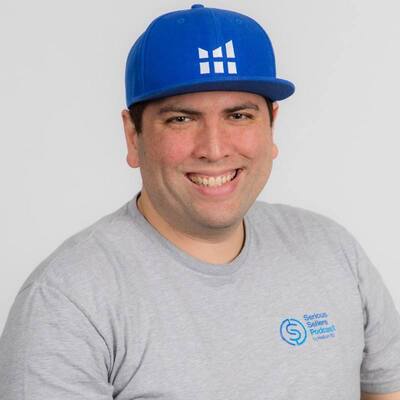 Bradley has personally optimized and launched over 400 products and has been an entrepreneur for over 20 years. He also might just be the second most interesting person in the world next to the "Dos Equis" commercial guy since he is a former Sumo Wrestler as well as Zumba Fitness Social Media Influencer with over 30 million views on YouTube. 
Jim Cockrum
He calls himself a chief business-building warrior and why not. Over 7,000 Amazon sellers coaching students and businesses have launched or grown with him. More than 1,000 verified success stories from those who have used our coaching to find success with e-commerce.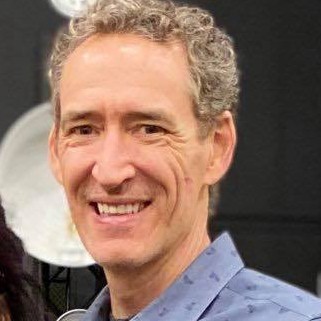 Most recently we've been seeing incredible success with our Amazon training found at ProvenAmazonCourse.com. Everyone from stay home moms to corporate clients and brands uses our training to succeed in their enterprises.
His courses are even used by high schools and universities for raising the next generation of e-commerce entrepreneurs. 
Also read: How to Make Money Online in Canada as a Housewife?
Kevin King
Kevin King has been an entrepreneur his entire life. It's been 30 years since he last received a salary from someone else. A few years ago, he was named one of the Top 40 Direct Marketers under 40 by Target Marketing magazine. He has been quoted in the New York Times, USA Today, and The Wall Street Journal.  
Kevin has been involved in e-commerce since 1995, running his physical product-based sites and selling on eBay and Amazon since 1999. He has created, developed, and guided hundreds of products from inception to market. In 2015, he started five private-label brands on Amazon.
Together those brands have grossed more than $1,800,000.00 from 9 products since they launched in mid-2015. He has been a popular guest on eight different Amazon-oriented podcasts. 
Amazon FBA Courses
You can benefit from these famous coaches by joining their courses, listening to podcasts, or reading the books they have written. Here we have given you a list of courses available online. Signup for these courses to update your knowledge about selling on Amazon.
1. Freedom Ticket Course
Expert: Kevin King. Level: Beginner. Ratings: 4.5/5
Pricing: Free for 14 Days, then starting at $39 per month.
8 weeks of training.
60 videos that contain detailed content.
30 handouts on Sourcing, Accounting, mistakes to avoid, and accounting.
Amazon Selling Machine. Expert: Matt Clarke and Jason Katzenback. Level: Intermediates Rating: 4.2/5
Pricing: $4,997 or 6 payments of $997.
Free training events.
Report on the top 1000 hidden opportunities on Amazon.
180 Hours of Video Content.
Over 100 Videos and much more. 
Hire a Digital Marketing Expert
2. Marketplace Superhero
Expert: Robert Rickey and Stephen Somers. Level: Beginner and Intermediates. Rating: 4/5. Pricing: 7-day free trial, $997, or 12 payments of $97
Emphasis on product sourcing
30 days refund policy.
There are more courses available online. All you need is to know about them and find out a course that suits your needs and demands. Join these courses and find out the modern ways to do business.
5 Tips from Some Amazon FBA Coaches
Before committing, know the person who is going to coach you; make sure you like him or her.
Hire the one who has seen success as an Amazon seller.
Tell him the challenges and goals of your business and find out whether he understands or not.
Learn to follow him or her for some time and then respectfully find your way.
Be a guide for budding Amazon Sellers. You can learn more by guiding.
Takeaway
A professional mentor is of great use if he is on your side whether you are in sports or business, particularly e-commerce. Thousands of budding Amazon sellers ask for professional help from FBA coaches and mentors to stand out in the competition. 
But everybody does not require professional help. For instance the ones with small businesses. You do not require to spend thousands of dollars when you can't redeem it back with your business.
Small businesses can take help from free courses and affordable seller tools until they are established enough to upgrade or grow their business to the next level. Always do proper research before looking for an Amazon FBA Coach as there is a lot of fakeness going around and there are many fake gurus and coaches. 
It is very important to check the credentials and testimonies of an Amazon FBA coach. Take into consideration reviews from others who have been coached by them. Go through their background and knowledge, which can be done by looking at their online profiles and asking about their experience in selling on Amazon.
Ask for any free resources to offer before deciding to pay them for help and find out a coaching program that offers a money-back guarantee.
Inspect every aspect before signing up for a full-fledged program. You can contact some past customers and ask about their overall satisfaction. We hope this information helps you find the right Amazon FBA coach and realize your full potential in the e-commerce marketplace. 
I along with my team help SMBs with all kinds of Digital Marketing Services.
Contact us today!
Want to buy handicrafts from Kashmir? Click the link!
Also Read:
Mir is a British-educated Digital Marketing Expert with 10+ years of experience in the B2B, D2C, and eCommerce Industries. Having worked with 50+ startups and SMEs, he has a clear understanding of what it takes to establish growth on online platforms.
He is also the Founder of Kashmirica, a social impact brand that aims to take exclusives from Kashmir to the Global consumer. An enthusiastic cultural entrepreneur, Mir is driven by a passion to bring about a social impact.
An avid reader, he loves writing about marketing, and entrepreneurship.