Bangalore isn't just an IT hub, but it is also one of the best cities to live in India. In fact, the city is popularly known as 'the Silicon Valley of India'.
That is because Bangalore is India's top IT exporter. Needless to say, Bangalore is home to not just some of the top companies in the world but also some incredible startups.
In this post, we will look at the top 100 Startups in Bangalore.
Just for your information, the city is ranked third in the world in terms of the number of tech startups. That doesn't mean that only tech startups survive in Bangalore, but there are numerous other non-tech companies that are thriving in Bangalore. Without any digression, lets focus on the topic at hand.
Looking for a Digital Marketing Consultant?
Top 100 Startups in Bangalore
Startups have boomed in Bangalore because of a large amount of startup funding that is happening in India right now.
Economic Times revealed that $31 Billion were invested in India in the year 2021.
Irrespective of the industry, let us talk about the major startups in Bangalore.
1. ZoomCar
Founded in 2012, ZoomCar is India's first company to focus on self-drive car rental and you can rent a car for hours, days or even weeks. A Bangalore-based startup, the company currently operates in Bangalore, Mumbai, Pune, Chennai, Hyderabad and NCR. And ZoomCar is a startup that has made news just for the right reasons.
2. Razorpay
Razorpay is one of the most widely used payment gateways today. Did you know that this popular platform was founded in Bangalore? Founded in 2013, Razorpay is completely revolutionizing the Indian payments space.
Razorpay has helped the budding and democratization of the eCommerce industry in India to a large extent. Now, Razorpay is entering into new fields, and we will get to know how they fare in the expansions pretty soon.
I have used Razorpay extensively for my own projects and clients, and I have always loved it.
Would you read from these amazing books?
3. Camfyvision
Camfyvision, an AI driven face recognition software solution is one of the top tech startups in Bangalore. It was founded in 2018 to provide facial recognition and analytics solutions using AI and deep learning algorithms.
4. BuyHatke
BuyHatke is a platform built for online shoppers that lets them fetch the best cost and offers for the products that they want to buy. It compares products across different ecommerce sites to give the shopper the best price.
5. Moonfrog
Founded in 2013, Moonfrog is one of the top startups in Bangalore. It is a mobile games company and has developed popular games like Teen Patti and Ludo Club.
6. Chumbak
Started as a flagship souvenir store in Bangalore in 2010, Chumbak has grown into a major lifestyle brand in India today. The online store offers bright and colorful apparel, bags and wallets, stationery, jewellery, home furnishings and decor and a lot more.
7. Yulu
Yulu is yet another one of the top startups in Bangalore. Founded in 2017, the startup aims to reduce the pollution and traffic congestion issues by providing sustainable means of transport with their battery and human-powered vehicles.
8. Spoonshot
A food AI company, Spoonshot is B2B company focussing on the food and beverage market. The company equips the food and beverage industry with emerging market needs.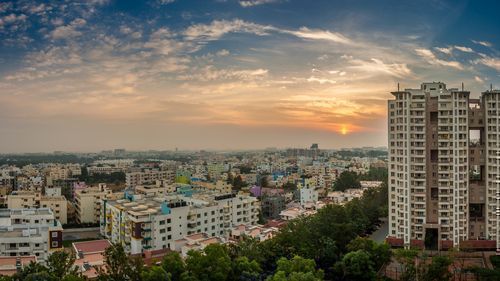 9. Nestaway
An online home rental marketplace, Nestaway allows easy living spaces for everyone. It allows users to rent out fully furnished flats, houses or rooms at reasonable prices without the involvement of brokers.
10. Ather Energy
Another one of the best startups in Bangalore, Ather Energy is building and designing intelligent electric scooters.
11. PlaySimple
One of the top tech startups in Bangalore, PlaySimple is a mobile entertainment company and has developed several games.
12. SheildSquare
ShieldSquare is a startup in Bangalore that helps protect websites against content theft, carding, account takeover, application DDoS as well as other such website-related issues. The startup was founded in 2013.
13. Skillenza
Skillenza is yet another one of the top startups in Bangalore. Founded in 2014, the startup offers an online platform that helps you boost your skills. In their online platform, you can take up challenges, showcase your talent and then also get hired by companies.
14. PurpleRain
PurpleRain offers marketing tools to companies around the world. The two marketing tools currently offered by the startup are Limecall and OutreachPlus. Several B2B companies depend on these tools for big data, cloud communication and sales automation.
15. BlueStone
A jewellery brand founded in 2011, BlueStone is one of the most successful startups in Bangalore. With a huge online presence, the company claims to grow 150% year on year.
Tip: Even if you have the best startup, you need to be great with understanding startup marketing.
16. Swiggy
Did you know that this leading food delivery company was, in fact, a startup founded in Bangalore? A company that needs no introduction, Swiggy is one of the top startups in Bangalore.
17. Headout
Headout, yet another startup founded in Bangalore, allows its users to discover and book tours, events, activities and other local experiences within a city.
18. Flipclass
Flipclass was founded in 2013 and is India's leading home tutoring company. The company majorly focuses on the K-12 segment.
Tip: It is important to have the Startups' SEO Strategy on point if they want to market on a budget.
19. Happay
Happay, another Bangalore-based startup offers a business expense management solution. The company offers all expense related solutions from travel to tax benefits.
20. Hiree.com
In our list of startups in Bangalore, the next is Hiree. Hiree.com works as a platform that connects recruiting companies with potential candidates.
Tip: If you want to be an entrepreneur, you have to master the art of influencing people.
21. Impartus Innovations
Impartus innovations is one of the top tech startups in Bangalore. It is a fast growing tech startup that focuses on developing technology driven solutions for the education sector.
22. Simplify 360
The startup offers world class customer experience solutions for networks, agencies, enterprises as well as startups. Some of their services include Online reputation management, community management and customer service.
23. ToneTag
ToneTag allows its users to make mobile payments without the internet with the use of sound and NFC. That's crazy.
Question: Would you go for a high paying job or start your own thing?
24. Ezetap
Ezetap is also a bangalore-based startup in the digital payments space. It helps businesses complete financial transactions with their customers.
25. TalView
The startup offers an online platform that allows users to conduct interviews for pre-screening of the potential candidates.
26. Simplilearn
An online platform for professional training, Simplilearn is a common name in India today. The company offers over 400 courses across various fields.
I studied with them when it was a budding company. They are the reason that I am a SEO Consultant today.
27. Systemantics
Systemantics is one of the top tech startups in Bangalore. It is a company that builds industrial robots.
28. InstaScribe
InstaScribe offers a platform to create and edit e-books. The startup was founded in 2013 in Bangalore.
29. Flutura
Flutura is an IoT intelligence company. The company emphasizes machine to machine Big Data Analytics.
30. CueMath
CueMath is a Bangalore-based startup in the ed-tech sector. It helps students learn math in the most interesting and engaging ways.
They are incredible. Do you want to some small tech startup ideas?
31. Practo
Practo, one of the leading healthcare platforms in the world today was actually a startup founded in Bangalore. It is one of the top startups in Bangalore.
32. GingerCup
GingerCup, a creative advertising agency, helps brands engage and interact with their target audience. Its clients include some giants like OYO, Uber and BookMyShow.
33. AttainU
This ed-tech startup was founded in 2018 with an aim to facilitate interactions between aspirants and domain experts. It also helps students to figure whether they are fit for a particular course.
They are top notch in what they do.
34. GamesKraft
GamesKraft is yet another one of the startups in Bangalore that creates online games for the Indian users. This gaming startup was founded in 2017.
35. StayAbode
StayAbode, a startup founded in 2016 offers fully furnished living spaces to young professionals. The company offers spaces that are the perfect combination of private spaces along with shared spaces for working, kitchen or dining.
36. Amagi
Amagi is a company that sells advertisement spots on English, Hindi as well as Kannada news channels across many Indian cities.
37. Corefactors
Corefactors, another one on our list of startups in Bangalore, is a company that offers business management solutions like marketing, sales, account management and communication.
38. ShutApp
ShutApp provides a platform to the youth that allows them to freely express their views and opinions.
39. Tookitaki
Tookitaki is a Bangalore-based startup in the Marketing sector that offers planned marketing to its clients. The company was founded in 2017 and focuses on data intelligence.
40. Exotel
Another startup based in Bangalore, Exotel helps clients build reliable connections with customers over SMS and voice. Exotel also provides sales tools, marketing tools and a lot more.
41. Kipstay
One of the top startups in Bangalore, Kipstay offers home stay accommodation in the countrysides of India for the purpose of short vacations.
42. Hansel Software
Hansel Software provides a mobile application management software. One of the top tech startups in Bangalore, the platform is for mobile developers to fix bugs, update configurations etc.
43. Avail Finances
Avail Finance is a fintech startup founded in Bangalore. It allows users to easily get loans and borrowings.
44. Avekshaa
Avekshaa, a startup founded in 2012, offers Performance, Availability, Scalability and Security (PASS) solutions to enterprises.
Tip: With all these startups around, why not choose a Career in Digital Marketing?
45. Blowhorn
The next on our list of startups in Bangalore in Blowhorn. It works as a platform to pick up and distribute goods for those who need them. The platform connects users with mini truck owners.
46. HackerEarth
HackerEarth is one of the top startups in Bangalore. The company provides specialized recruitment solutions for sourcing talent and skill assessment.
47. Smallcase
Smallcase, a bangalore-based startup is building platforms for investors to invest in stocks.They are providing a cost-efficient way for investors to invest in stocks.
48. MyWash
The next on our list of startups in Bangalore is MyWash. MyWash offers an on-request laundry and clothing management system in the city.
49. Ninjacart
Ninjacart, a startup founded in 2015 allows farmers to directly sell to shops cutting all the middlemen and helping out the farmers receive the compensation that they deserve.
50. QikWell
QikWell is a startup in the healthcare sector. It allows patients to easily access several healthcare products and lead a healthier life.
51. Tagos
Tagos, one of the startups in Bangalore, is making streaming videos a seamless experience. It allows users to interact, engage and learn while streaming.
52. Vogo
Vogo allows its users to rent motorbikes for short trips. It is a quick, easy and affordable platform for renting scooters.
53. GlowRoad
GlowRoad, a startup based in Bangalore enables small business owners to sell their goods and services on a social network.
54. Meesho
Another one of the top startups in Bangalore, Meesho was founded in 2015. This platform too helps housewives or small businesses to resell their products using social channels.
55. Citizengage
Citizengage is one of the best tech startups in Bangalore. It is an end-to-end waste management platform helping every household segregate its waste in real-time.
56. CarIQ
Another bangalore-based startup, CarIQ helps make cars smarter by providing a device that records driving patterns, mileage and speed from your car.
57. Embibe
Embibe is an online platform consisting of a team of entrepreneurs helping students with preparation of exams like JEE, AIIMS, CET and AIPMT.
58. Qubole
The startup Qubole works on Big data by simplifying its provision, scaling and management. It is one of the top tech startups in Bangalore.
59. LeadSquared
The startup offers a complete marketing automation and CRM software for businesses and operates on the SAAS model.
Tip: SaaS companies should always opt for a Content Marketing Consultant.
60. 75F
75F is a company that makes smart building automation while enhancing the productivity of occupant by providing better comfort and indoor air quality.
61. NineLeaps
Another on our list of startups in bangalore is NineLeaps, a company that enables digital transformation across industries and helps them become future-ready.
62. Vedantu
Vedantu, a household name in the ed-tech sector is actually a Bangalore-based startup. It allows students to learn online from some of the best teachers.
63. Ittisa
One of the top startups in Bangalore, Ittisa is a one of its kind advertising agency in the city. The company provides unique and creative advertising solutions.
There are other top rated digital marketing agencies in India, but this one is unique.
64. Headway.ai
This is one of the top tech startups in Bangalore that provides an AI powered Talent Tech platform and provides personalized insights to help its users make enhances job or career related decisions.
65. Canopi
Canopi is a Bangalore-based startup in the finance sector. With its platform, the company helps MSMEs get loans on their invoices.
66. Merak
Merak, a tech startup based in Bangalore uses machine learning to automate back office processes. They offer a state-of-art product suite to businesses.
67. AskSid
AskSid provides a platform for consumer businesses that delivers three outcomes namely accelerated conversions, precise marketing insights and accentuated brand promise.
68. BigTrade
Another startup based in Bangalore, BigTrade is a trading platform that provides businesses with end to end solutions including everything from the discovery of a product to its payment.
69. Bombay Play
Bombay Play, one of the top startups in Bangalore is a gaming company.
70. Collobe
Collobe offers a tool to enterprises that generates the efficiency reports of its employees.
71. Shadowfax
Another Bangalore-based startup, Shadowfax is a logistics network that provides tech-based one stop delivery solutions on demand.
72. CureFit
One of the top Bangalore-based startups, CureFit is a health, nutrition and fitness company offering online as well as offline experiences across the same.
73. FeedMyPockets
The startup solves the issue of temporary staffing by providing quality curated staff.
74. LivNSense
Another one of the top startups in Bangalore, LivNSense is an IIoT based company. It is focussed on building next generation automated solutions for industrial, energy and automotive fields.
75. Streak
Streak is a startup that helps solve the issues faced by traders in the market. The company uses cloud-based technologies to redefine retailers' trade stocks.
76. Log 9 materials
This startup manufactures new and innovative materials in the best quality and develops technologies for their commercialization.
77. ThroughBit
This startup in Bangalore, with the help of an intermediary currency called Falcon, makes the process of buying and selling Bitcoin and Ethereum faster.
78. Zoey
The next on our list of startups in Bangalore is Zoey, a company that provides all kinds of pet care services.
79. Wizely
Wizely falls under the finance sector and uses the combination of the best technologies to craft a unique banking experience.
80. MSupply
MSupply is a leading B2B ecommerce company with its operations predominantly out of India.
81. InPhase
This startup aims at achieving the loss of capital due to the slowdown of activities.
82. Sarvakarma Solutions
This startup falls under the hardware ecosystem category and trains, consults and recruits in the VLSI domain.
83. Unitus Seed Fund
This company offers seed venture funds to startups serving in India.
84. ZopNow
Also a startup based out of Bangalore, ZopNow delivers groceries within three hours.
85. CodeMonk
CodeMonk offers training to software teams and helps them adopt new technologies fearlessly.
86. Logistimo
This startup offers a software for logistics and supply chain to the rural emerging markets.
87. Little Eye Labs
This tech startup provides mobile app performance tools to developers.
88. ZapStitch Technologies
Another one of the top startups in Bangalore, ZapStitch offers a data integration platform to automate data flow for SMBs.
89. Unocoin
Another Bangalore-based startup, Unocoin is one of the leading bitcoin companies in India. The company makes it easy to buy and use bitcoins.
90. HiveMinds
HiveMinds is a company that helps new companies with customer acquisition and marketing strategies. The company mostly works with SMEs.
91. Ridingo
An award-winning startup based in Bangalore, Ridingo is a carpooling/ ride-sharing company for professionals.
92. Unbxd
Unbxd works as a platform for ecommerce websites for intelligent product search and recommendations.
93. NextDrop
NextDrop is a startup founded for the environmental cause of water scarcity. It creates water data network and helps cities avert it.
94. Synup
Another one of the startups in bangalore, Synup helps local businesses with marketing and communication.
95. MavenHive
This startup, Mavenhive, based in Bangalore, helps promising startups and SMEs with premium software consulting services.
96. Lumos Design Technology
Lumos, another one of the top startups in Bangalore is integrating technology into the daily apparel we wear like clothes and bags. From solar backpacks to jackets that can charge your phone, Lumos has some cool apparels.
97. Katerra
Katerra is a company that provides end-to-end construction design solutions. The company provides many services including 3D leveraging technology and several softwares for building products and finished interiors.
98. Navi
Navi provides personal loans with its app-based platform. It connects borrowers with multiple lenders.
99. Byju's
Byju's, a pioneer in the field of edtech today is actually a startup that was founded in bangalore back in 2011. It is one of the top startups of Bangalore.
100. Udaan
Another startup founded in Bangalore, Udaan is a B2B marketplace for various products. They have a vast product catalog including apparel, home furnishing, electronics and a lot more.
Over to You
So, there were the top 100 startups in Bangalore that have done really well in the recent past.
If you are looking for a Digital Marketing Expert or a Web Development Consultant, you can contact me for all your Digital Marketing needs such as Search Engine Optimization, Copywriting, Email Marketing, Marketing Automation, Social Media Marketing and Paid Advertising. I am also a specialist in Content Marketing and Inbound Marketing.
Also Read:
Check out our shop for great products!
Mir is a British-educated Digital Marketing Expert with 10+ years of experience in the B2B, D2C, and eCommerce Industries. Having worked with 50+ startups and SMEs, he has a clear understanding of what it takes to establish growth on online platforms.
He is also the Founder of Kashmirica, a social impact brand that aims to take exclusives from Kashmir to the Global consumer. An enthusiastic cultural entrepreneur, Mir is driven by a passion to bring about a social impact.
An avid reader, he loves writing about marketing, and entrepreneurship.